Hear what NPC National & IFBB Pro League Judge John Hnatyschak has to say about Barber Bond.
Hear what NPC National & IFBB Pro League Judge John Hnatyschak has to say about Barber Bond.
Welcome to Barber Bond - Your Destination for Premium Grooming Products
Discover the ultimate destination for premium grooming products that will transform your shaving experience. At Barber Bond, we believe that every shave should be a luxurious and comfortable ritual. Explore our exceptional range of products and elevate your grooming routine to new heights.
Shop the Finest Grooming Products
Browse our meticulously curated collection of grooming essentials, designed to cater to both men and women seeking the best in shaving. From our flagship Barber Bond Premium Unisex Full Body Shave Serum to our carefully selected shaving, styling tools and accessories, we have everything you need to achieve a flawless shave.
Superior Quality, Uncompromising Standards
We take pride in sourcing only the finest ingredients and materials for our products. Each item in our selection undergoes rigorous testing to ensure its effectiveness and safety. With Barber Bond, you can trust that you are investing in premium quality grooming products that deliver exceptional results.
Easy and Secure Online Shopping
Our user-friendly website provides a seamless shopping experience. Explore our product descriptions, view customer reviews, and make informed choices. Enjoy secure transactions and convenient delivery right to your doorstep. Experience the joy of effortless shopping at Barber Bond.
Choose Barber Bond for an Unforgettable Shaving Experience
Experience the difference with Barber Bond. Shop our premium grooming products, discover the essence of exceptional shaving, and embrace the confidence that comes with a flawlessly smooth shave. Explore our website and join the grooming revolution today.
Experience the Shave Difference
smooth skin every shave
What makes our shave different from other consumer brands?
Experience the Barber Bond Difference
1. Say Goodbye to Irritation and Bumps:
Our premium shave serum creates a protective shield, minimizing friction and irritation for a truly comfortable shave.
No more painful bumps or redness, just irresistibly smooth skin.
2. Banish Razor Burns and Burns:
Our unique formula ensures a precise shave without the risk of razor burns or burns.
Enjoy a seamless glide and indulge in a refreshing post-shave sensation.
3. Eliminate Ingrown Hairs:
Barber Bond's exceptional formula helps prevent ingrown hairs, allowing your skin to breathe freely and stay healthy.
Experience the freedom of flawless grooming without the worry of ingrown hairs.
Join the Barber Bond Revolution:
Rediscover the joy of shaving with Barber Bond's premium unisex full body shave serum
Embrace a new level of confidence, comfort, and style in your grooming routine.
Experience the difference for yourself and shop now at Barberbond.com. Elevate your shaving experience and embrace the future of flawless grooming with Barber Bond.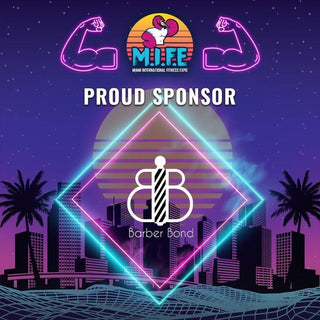 Our Brand Promise
A shave shouldn't be harsh. A quality shave should not be limited to the professional setting, have an overpowering scent, or be limited to gender.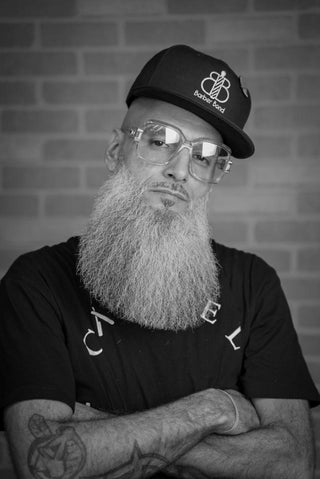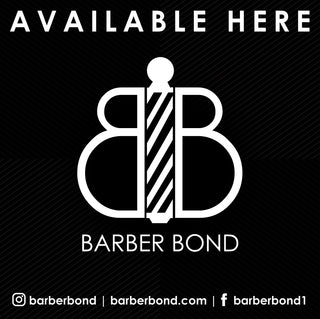 THE SHAVE DIFFERENCE
Formulated/Tested by licensed barber and Barber Bond co founder to ensure a professional grade shave, wherever you go.
This product is amazing I have been looking for a product as a female which leaves my skin smooth and without bumps after shaving. This product does the job, I actually shaved my legs and the next day didn't need to put lotion on that is how moisturizing this product is. The price is right and the owners are a wonderful example of this amazing product if you have tried it out you should! I promise you won't be disappointed!
– Vicky Losasso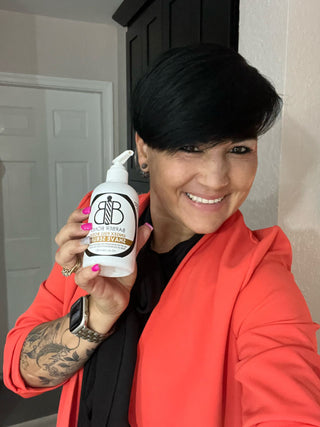 Highly recommended!! I bought this for my husband when he complained that he couldn't find a shaving cream or gel that would allow him to see what he is doing while lining his beard with his straight razor. Now he shaves before work a lot faster and comes out with a clean look and close shave. I tried it, and like it so much that I use it now too. It leaves your skin feeling smooth and not irritated. My husband gets bumps with other shaving creams / gels. Not with with this one! Thank you for a great product! ❤
– Sandra Morales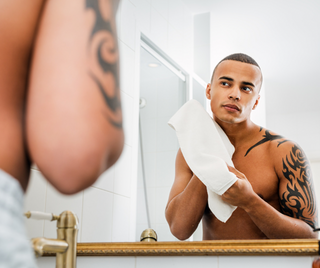 I've used the shave serum twice now and absolutely love it. It's helped prevent me from scraping or cutting my head when I shave. Thank you and definitely recommend.
– Chris Baker